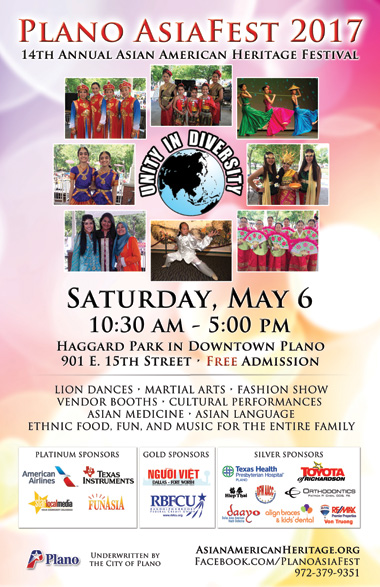 2017 Plano Asian Art Exhibition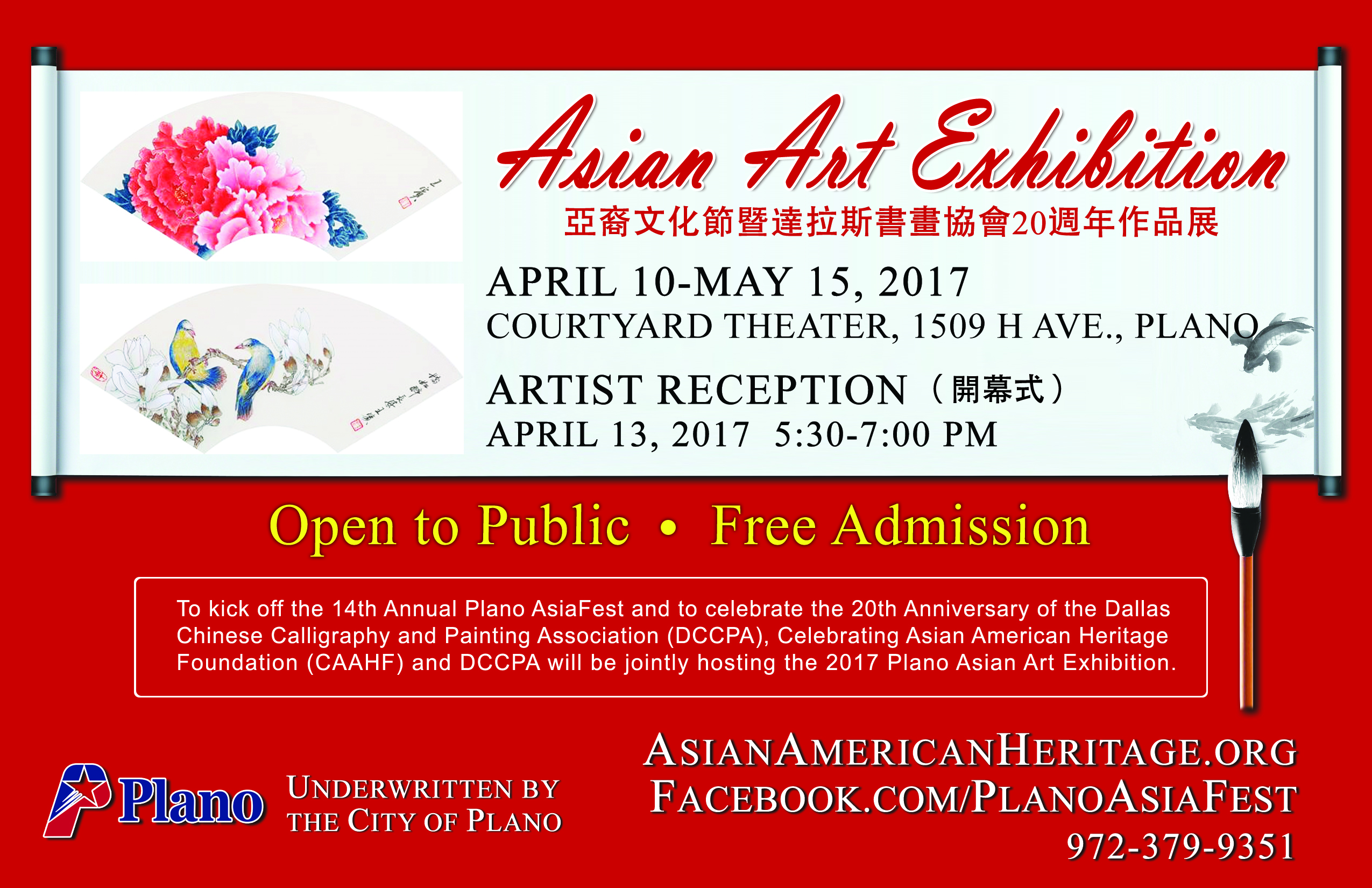 The Asian Art Exhibition will be held at the Courtyard Theater from April 10 to May 15.
Join us in celebrating Asian Art!

Facebook: Asian Art Exhibition · Artist's Reception
Thanks to WFAA's Good Morning Texas for inviting us on May 5, 2017. Click here to see the Plano AsiaFest segment at the top of the second half hour.
Thank you to everyone who supported AsiaFest by purchasing a Raffle Ticket for American Airlines AAdvantage Miles. The winning ticket numbers are: 0359 and 0494.
The AsiaFest '17 Program Guide is here! (approx 6 MB)
The 14th annual Plano AsiaFest was held on a beautiful Spring day Saturday, May 6, 2017 at Haggard Park in Downtown Plano. We wish to thank our sponsors, attendees, performers, booth vendors, food vendors, and volunteers for making Plano AsiaFest one of the most popular Asian American festivals in North Texas. We encourage everyone to join us next year for the 15th Annual Plano AsiaFest!
AsiaFest 2017 photos
Follow this link for Official Photos from AsiaFest '17.
Jarvis Jacobs' photos from AsiaFest '17 are here.
We live tweeted many photos from the festival! Just visit our Twitter (@PlanoAsiaFest) or our Facebook for pictures.
Check out 2016 photos courtesy of David Downs from Citystock Photos (and Plano City Councilman)!
Asian Culture Expo 2016 photos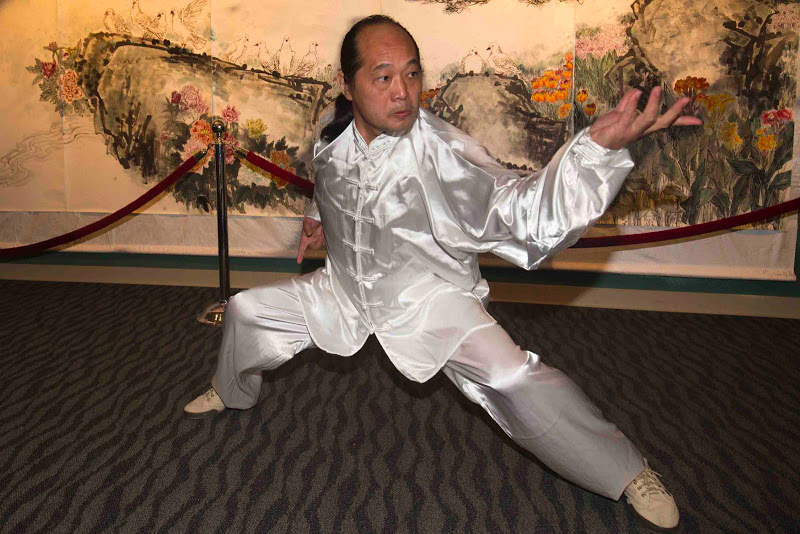 AsiaFest 2015 Photos
View pictures from photographers of the North Texas Asian Photographers Association (NTAPA), the Official Photographer of AsiaFest 2015:



Joe Zhou
Jan Xie
Sheryl Huang
Yin Pin
Jian Dan
Ron Lin
Paul Wang