Thank You!
Thank you to everyone who made AsiaFest '19 a success! We want to give a shout out to all the performers, volunteers, vendors, sponsors, and attendees who came out and had a good time at the park. A big thanks also goes out to the Plano Police who directed traffic and ensured a safe festival.
2019 Official Photos have been uploaded here.
Like us on Facebook (facebook.com/PlanoAsiaFest) or follow us on Twitter (twitter.com/PlanoAsiaFest) to receive up-to-date notifications for next year's AsiaFest.
AA Ticket Raffle Winner

We are pleased to the announce the winning ticket drawn at AsiaFest '19 was number 075. The winner has been contacted. We thank our sponsor, American Airlines, for providing the Premium Economy Roundtrip Ticket to anywhere American flies worldwide.
Vote for AsiaFest in Plano Magazine's Best of Plano

Click on the nominee image and vote for AsiaFest in Plano Magazine's Best of Plano. You can vote once a day through May 17.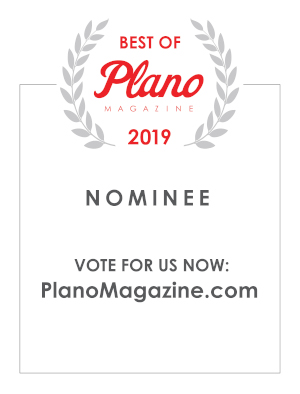 AsiaFest Art Exhibition

The Plano AsiaFest Art Exhibition will run through May 15 in the lobby of the Courtyard Theater.
Congratulations to the winners and honorable mentions in the Art Competition!
PowerPoint of Displayed Artwork from 2019 Art Exhibit (45 MB file), click here.
Photos from the 2019 Artist Reception are on Facebook, click here.
Become a Sponsor

If you're interested in being a sponsor for AsiaFest '20, please view our sponsorship details and contact us.
Support Us

Please consider providing a donation to support Plano AsiaFest.